PRESS RELEASE
Inphonik brand launch
Mathieu Demange becomes Inphonik
---

---
Paris, May 8th, 2019
---
Since 2016, Mathieu Demange (software developer from Paris, France) and William Lamy (graphic designer from Strasbourg, France) have teamed up to publish audio software products under the brand name « Mathieu Demange ».
This is how products RYM2612 Iconic FM Synthesizer, RYMCast Genesis VGM Player, and RX950 Classic AD/DA Converter have been released over the years.
In 2019, Mathieu and William are co-founding the new brand name « Inphonik » to better express their commitment towards their customers and their ambition in the audio engineering industry.
The new brand name « Inphonik » has been chosen for:
being more efficient at showing the company's business domain
being shorter, therefore, easier to remember and search
being easier to read & speak for all countries
---
The Inphonik pictogram has a dual meaning:
It represents a stylized soundwave passing through a circle. This is the symbol of an audio signal processed by a software program from input to output, acting as a visual representation of what the company's products do.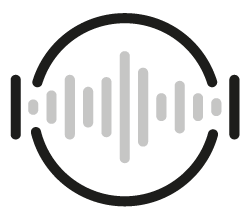 It also represents a human head with headphones on, with music waves spreading between both ears. This interpretation depicts the company's customer as a music passionate person, demonstrating the company's understanding of what matters most: having fun in making music.
---
Although the previous brand name « Mathieu Demange » isn't used anymore and is replaced by the new brand name « Inphonik », products, licenses, and services remain unchanged, with the same commitment of providing the best user experience and customer support.
This change sets a new phase of evolution for the company and paves the way for new exciting products in development.
---
Learn more about Inphonik: